Homemade Granola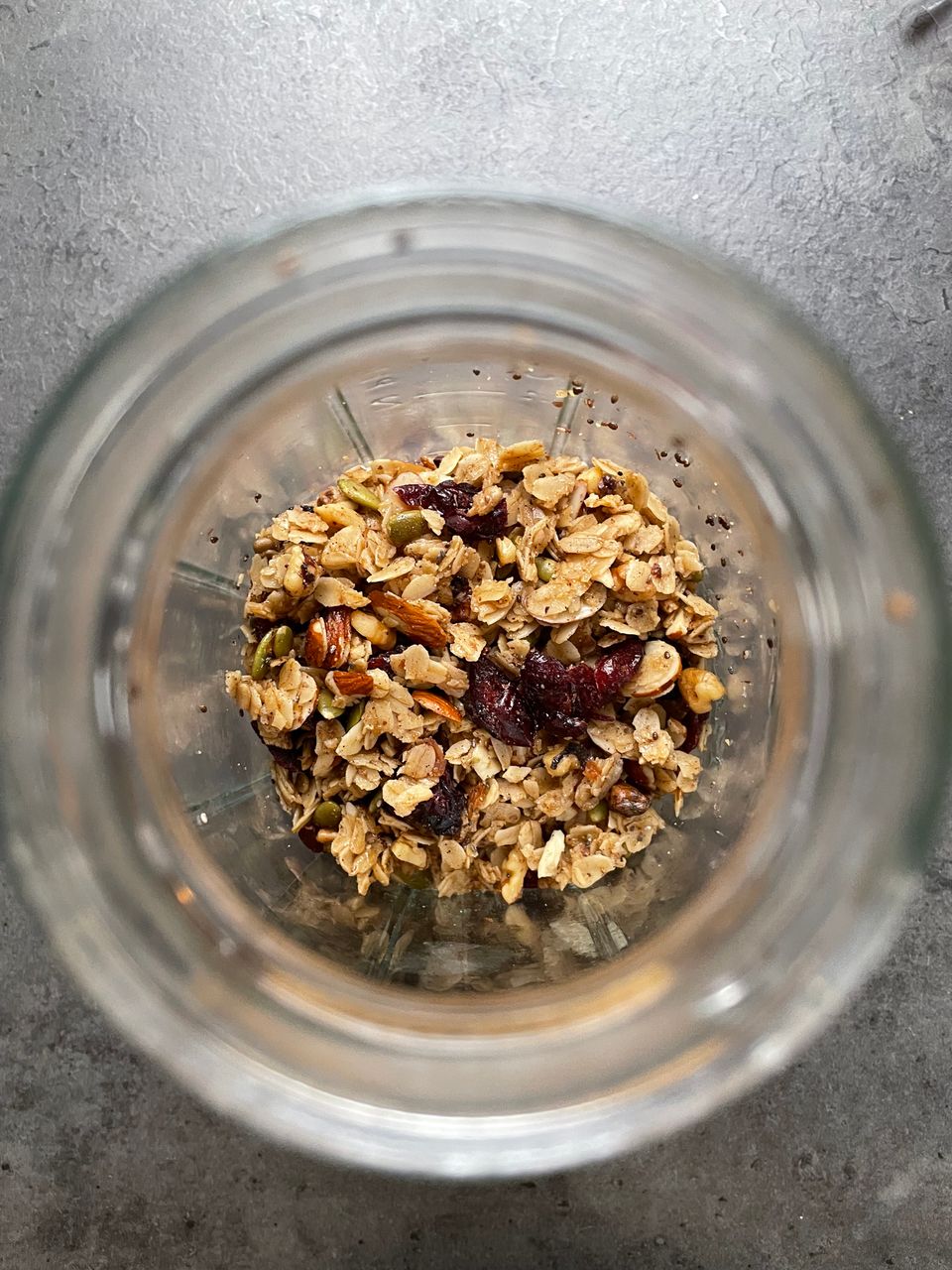 I love granola but finding a quality, sugar-free, and inexpensive product in the store is practically impossible. I also had no idea how easy granola was until I made this batch for the first time a few weeks ago. After making this recipe, I will no longer buy granola in stores - serious YUM coming your way!
Ingredients:

- 1/2 cup neutral oil, I used grapeseed but sunflower would work as well
- 1/2 maple syrup (I use just under a half cup as I found it to be pretty sweet)
- 1/2 tsp ground cinnamon
- 1/2 tsp salt
- 3 cups old-fashioned rolled oats
- 1 - 1 1/2 cups nuts, I used sliced almonds, walnuts, pumpkin & sunflower seeds
- 1/2 - 1 cup chopped dried fruit, I used cranberries
Optional add-ons: ground flax seed and chia seeds
Instructions:
Heat the oven to 300 degrees Fahrenheit and line a baking sheet with parchment paper
In a large bowl whisk together the 1/2 cup oil, 1/2 syrup,  1/2 tsp cinnamon and 1/2 tsp salt
Add in the 3 cups oats and nuts and stir to coat.
Spread the oat mixture onto the lined baking sheet. Everything should be distributed evenly.
Bake for 20 minutes, stirring halfway through. The granola is ready when the oats are golden-brown and the almonds are toasted. It will feel wet coming out of the oven but it will dry as it cools.
Remove the mixture from the oven and add in the fruit, and optional add-ins like ground flax seed and chia seeds.
Allow for it to cool completely before storing it in an airtight container.
Enjoy!